** This programme is now closed. If you applied to round three, you will receive your decision in early April **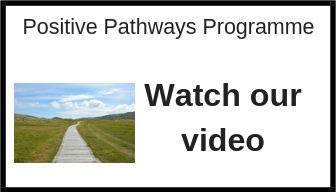 Part of the Veterans' Mental Health and Wellbeing Fund, the Positive Pathways Programme will fund projects that develop and run activities that support the mental health and wellbeing of ex-Forces. It's eligibility and priorities are based on the outcomes from a programme consultation that we ran.
WHO CAN APPLY?
This programme is open to Armed Forces charities and CICs; and charities/CICs that have  substantial experience in working with veterans.
Your organisation will need to have a good understanding of mental health needs and how to support them, including where to signpost veterans to if they are not well.
HOW MUCH IS AVAILABLE?
In our consultation, people told us they felt it was important to fund lots of smaller projects, to give veterans more choice. So, one-year grants of £35,000 and two-year grants of £70,000 are available. These amounts are fixed.  
WHAT CAN WE APPLY FOR?
This programme is now closed.
Projects must be activity based. This might be:
sports
arts/culture activities such as music or theatre
getting outside, for example gardening activities
heritage projects such as conservation or archaeology.
You can apply for existing projects. If you have any questions that are not in our guidance ; then have a look at our Frequently Asked Questions document.
CAN I GET ANY ADDITIONAL SUPPORT?
Applicants and Grant holders to the Positive Pathways Programme can access specialist support; either in your area, or by the type of project you are planning. Find out more here
FIND OUT MORE