In the Autumn Budget 2018; the Chancellor of the Exchequer announced £10M to support Veterans' Mental Health and Wellbeing needs.
The Veterans Mental Health and Wellbeing Fund has two programmes; the Positive Pathways Programme, and the Strategic Pathways Programme.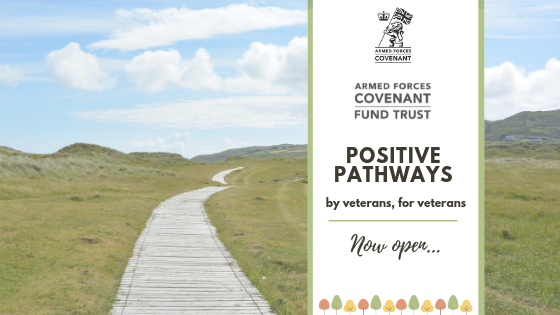 The Strategic Pathways Programme has funded a small number of national organisations who provide support and mentoring to organisations delivering activities and opportunities under the Positive Pathways Programme.