The Armed Forces Covenant Fund Trust has launched a consultation, asking veterans to help shape a £10M Fund to improve veterans' mental health and wellbeing.
The Positive Pathways Programme will have a budget of  up to £9M to fund projects that will develop and run activities which are supportive to ex- forces mental health and wellbeing.
Melloney Poole, Chief Executive of the Armed Forces Covenant Fund Trust said
"We are delighted to be running a consultation into how this programme can best support veterans to boost their mental wellbeing, and improve their mental health by offering a range of activities.

Help us to shape this programme, and tell us what sort of activities and support this programme should offer"
The consultation will run until the 15th March 2019, and the Positive Pathways Programme will open in May 2019.
The Veterans Health and Wellbeing Fund has two programmes
The £9M Positive Pathways Programme: Funding new experiences for Ex Service Personnel
A £1M Strategic Pathways Programme which will be delivered through a two stage application process. Guidance for the Expression of Interest stage will be launched on 14th December 2018.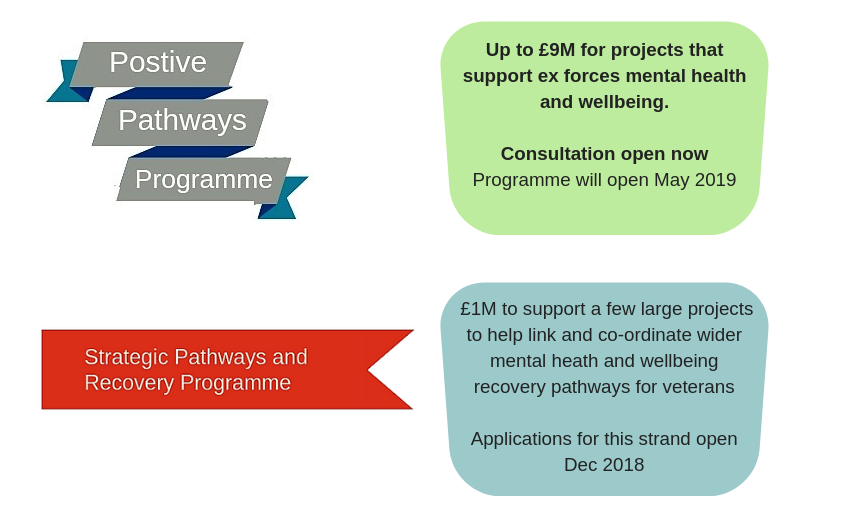 Find out more about the Veteran Health and Wellbeing Fund Consultation