This section contains everything that you need to know to manage your award. Your silhouettes will be  delivered directly to your chosen address.

You'll find the answers to any queries you may have in our FAQ document.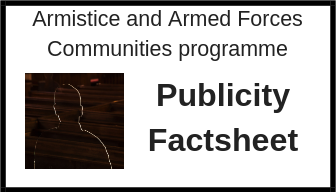 Questions on how to share information; write a press release or use the logo? Read our publicity factsheet
Delivery update
We know that some award holders have been in touch regarding the delivery of their silhouettes. We are working with There But Not There to get these out to you; and can share this message from There But Not There
"By now some of you will have received your silhouettes to use in your installations and we can't wait to start seeing the kinds of events and installations you will put on. However, some of you are yet to receive your silhouettes by the 9th September date originally scoped out. We have been informed of a problem with the distribution centre which had drastically slowed delivery of silhouettes and, until today, we could not confirm the date the last batch will leave the delivery centre. We now know that all silhouettes should reach their recipients by the beginning of the week commencing the 24th September at the latest. We appreciate your patience during this time and apologise for any inconvenience this may have caused.
We look forward to seeing these events through October and November and are grateful for your support in this most significant year.
If you have any queries please feel free to get in touch with us using the enquries@tbnt.org.uk email address."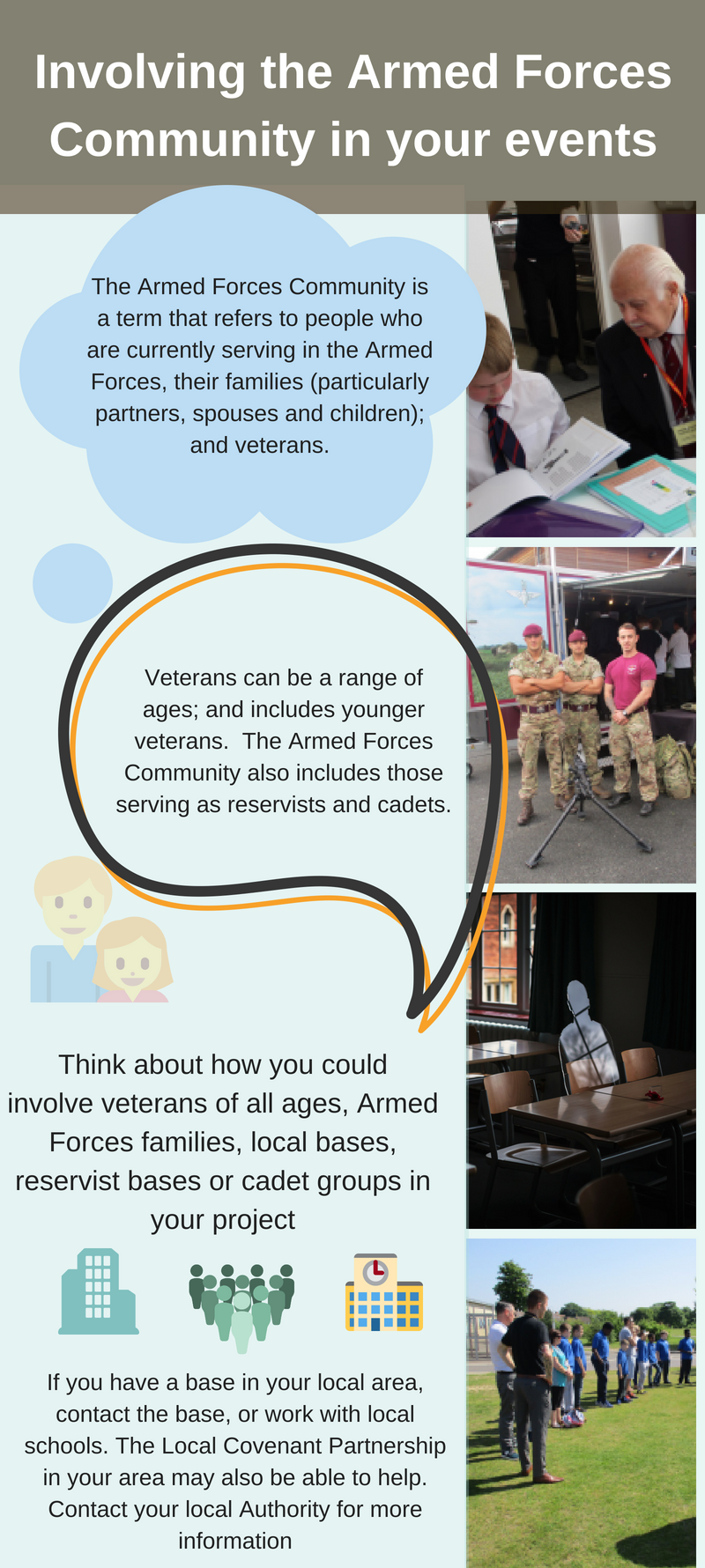 Thinking about your event; and including the Armed Forces community?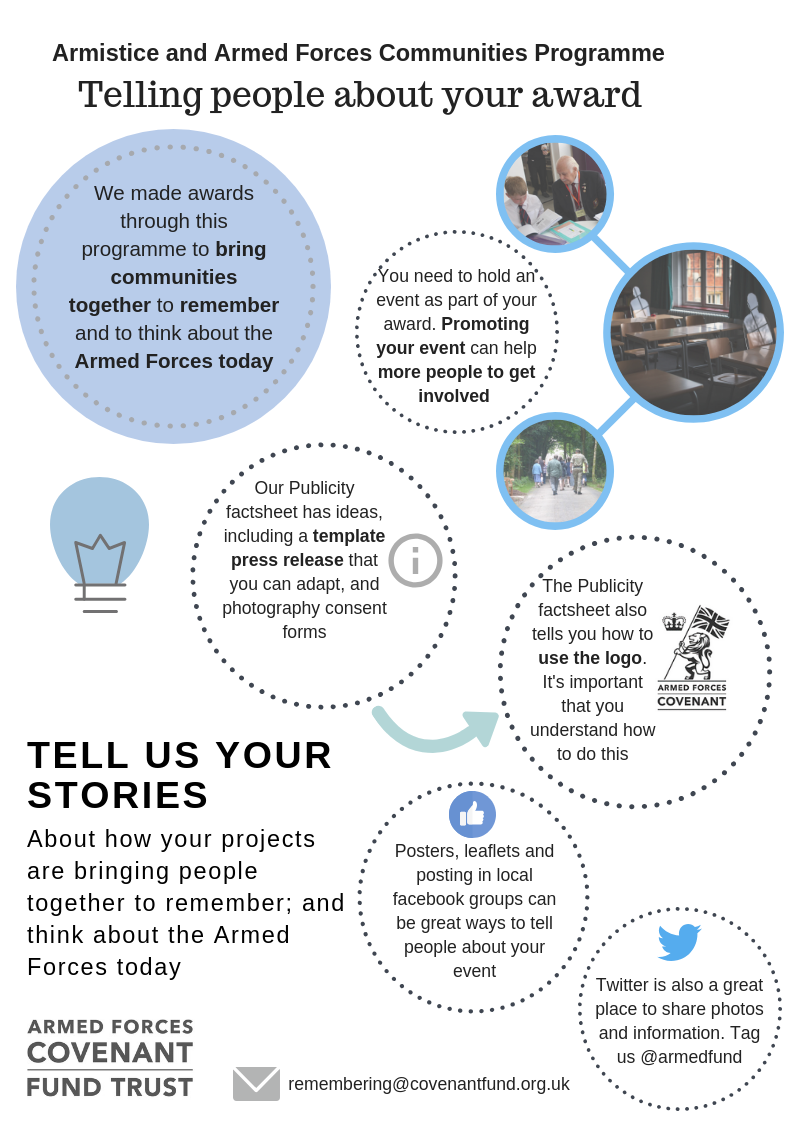 Wanting ideas on promoting your award?
You might find it helpful to look again at the following:
Armistice and Armed Forces Communities How to apply
Armistice and Armed Forces Communities Pre Application Guidance
Armistice Summary Terms and Conditions