This section contains everything that you need to know to manage your award.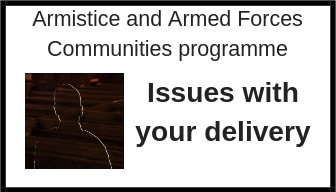 If you have missed your delivery slot or have any other issues in receiving your silhouettes then please click on the image  and fill in the short form

You'll find the answers to any queries you may have in our FAQ document.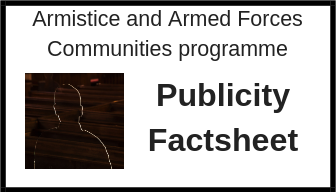 Questions on how to share information; write a press release or use the logo? Read our publicity factsheet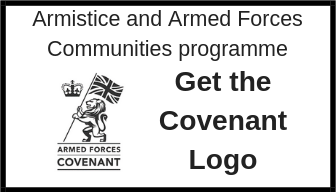 You will need the Covenant Logo to go on any information that you are producing about your event. Click on the image to get to the Brand Portal. Choose the Logo you need and download it. There will not be a watermark on it after you have downloaded your copy. Most projects prefer to use the version called AFC POS RBG in the PNG version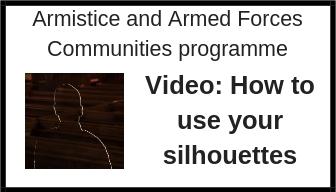 Need ideas about how to use or place your silhouettes? We have a short, 90 second video to help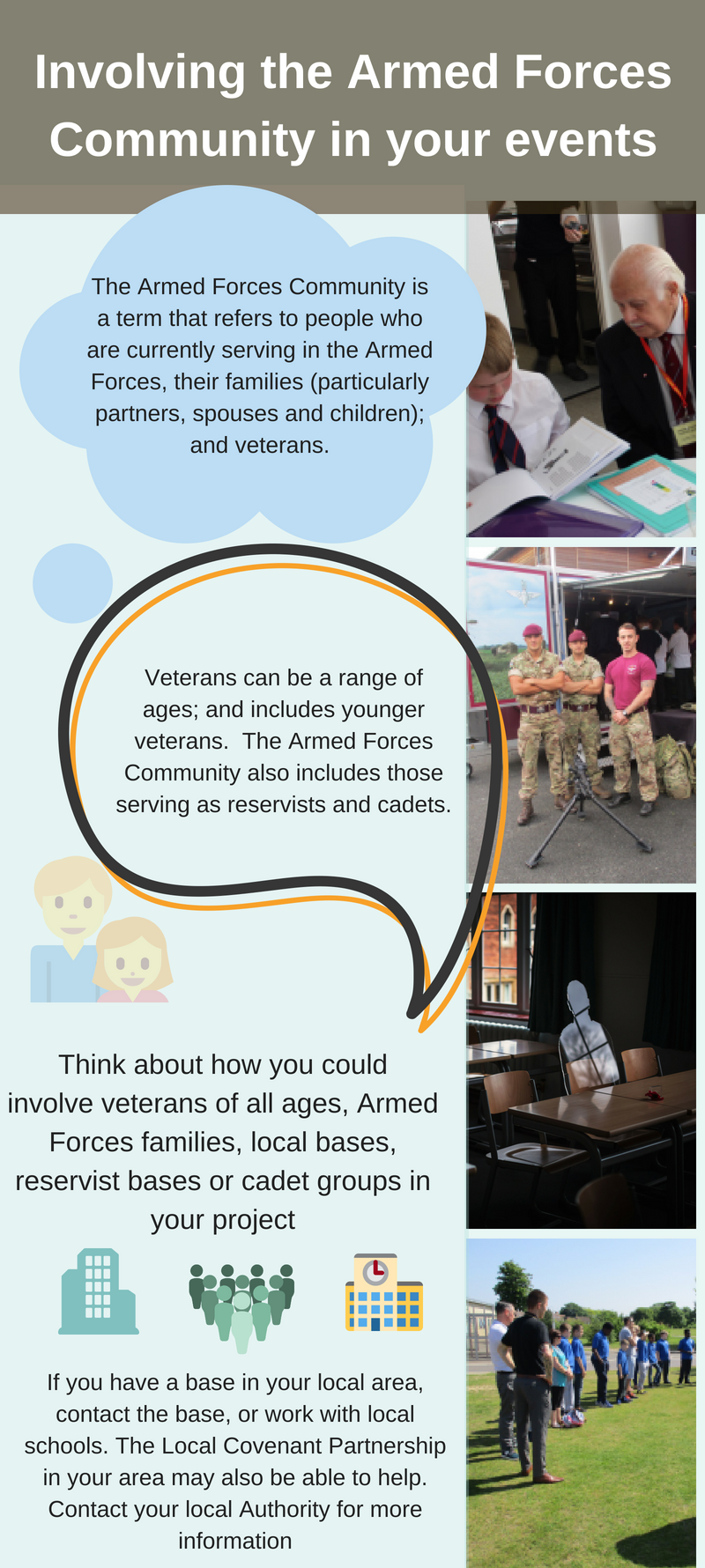 Thinking about your event; and including the Armed Forces community?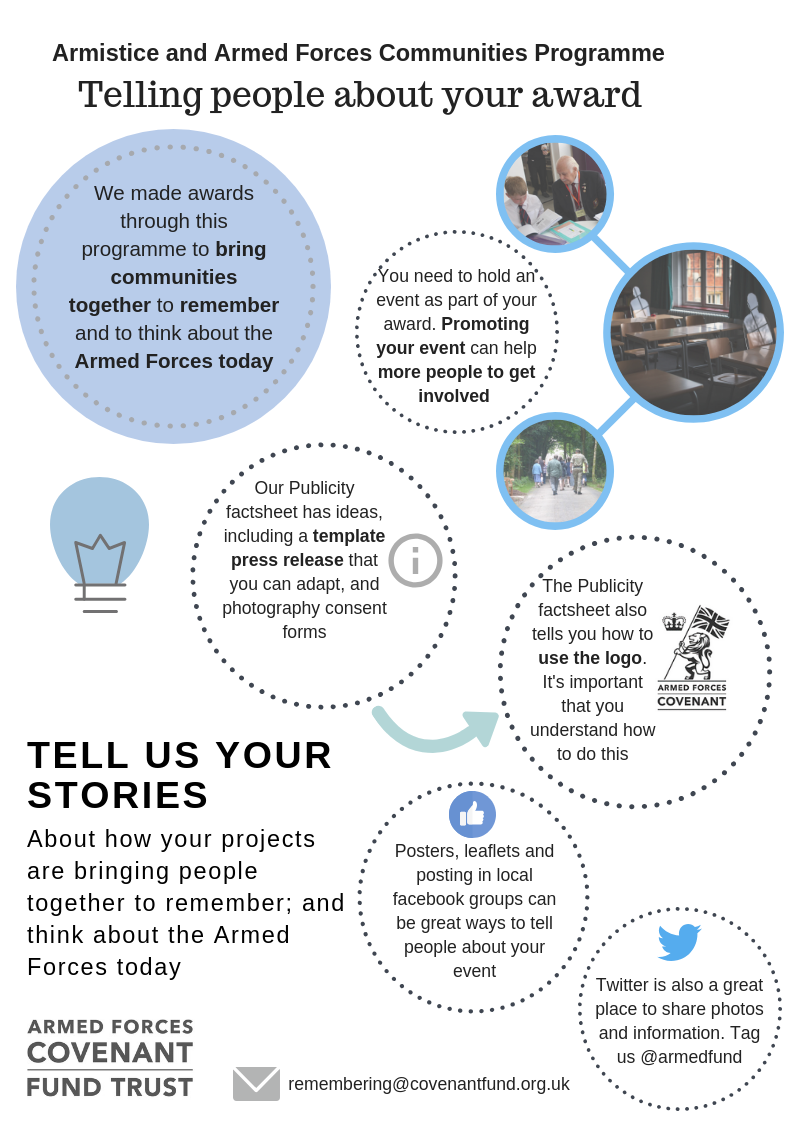 Wanting ideas on promoting your award?
You might find it helpful to look again at the following:
Armistice and Armed Forces Communities How to apply
Armistice and Armed Forces Communities Pre Application Guidance
Armistice Summary Terms and Conditions
th