The Armed Forces Covenant Fund Trust makes grants to support members of the Armed Forces community. Sign up for our newsletter to keep up to date on our funding programmes
The Armed Forces Covenant Fund has four broad funding themes now and in future years.
removing barriers to family life;
extra support after service for those that need help;
measures to integrate military and civilian communities and allow the armed forces community to participate as citizens;
non-core healthcare services for veterans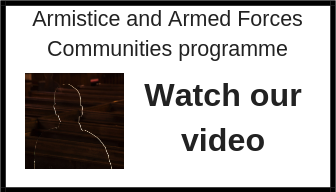 We are running the Armed Forces Covenant Local Grants programme; which makes grants of up to £20,000 for projects that meet our guidance. We also have a programme to help Armed Forces and Civilian communities to come together to think about the Armistice and Armed Forces today.  We'll be opening our programme to tackle serious stress in veterans, carers and families to applications in the Autumn.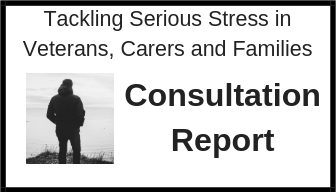 The Covenant Fund was launched in 2015, and our previous programmes have included support for ex-service personnel in the criminal justice system, the Veterans' Gateway and supporting serving families encountering difficult periods through Families in Stress programme. We have also worked with Local Government, and given grants to support their delivery of the Armed Forces Covenant locally.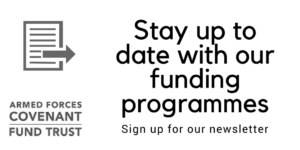 The Armed Forces Covenant is a promise by the nation ensuring that those who serve or who have served in the armed forces, and their families, are treated fairly.For more information on the Armed Forces Covenant please visit https://www.armedforcescovenant.gov.uk/